soixante-quatre: un autre erreur.
Latest pescetarian gaffe: condemning the fact that so much vegetarian food includes goat cheese. Then purposefully buying pecorino cheese. Which comes from sheep. Not too dissimilar animals - sorry goats and sheep everywhere, but it's vaguely true, surely? It's a nice cheese, in moderation.  Goat cheese on my face
soixante-trois: le careme.
This year I have decided to fully embrace my Catholicism for Lent and give up meat.  For forty days and forty nights Just like Jesus in the desert. (With the devil) Except that I'm not a massive fan of meat anyway. And I'm still going to eat fish. So basically I have become the easiest -tarian that one could possibly be, YET this is still inexplicably creating unforeseen issues...
8 tags
soixante-deux: la pensee apres coup.
It has been hard starting afresh after Bordeaux. I always expected the return to university to be difficult, especially seeing as I'm now in final year and the volume of work is tremendous, coupled with the necessity to think about the uncertain future of life afterwards. I am not, however, looking back upon my year abroad with nostalgia. Certainly, I did enjoy it, but I'm not...
3 tags
Best ending to a preface I've ever read: "and, above all, I cannot repay my wife for the time I have stolen from her" - J.L. Styan, Shakespeare's Stagecraft, 1967. I chose to read about Shakespeare. Good choice. 
7 tags
Shakespeare or early modern French thought? Decisions decisions.  Read so much French today that English looks and sounds weird. 
4 tags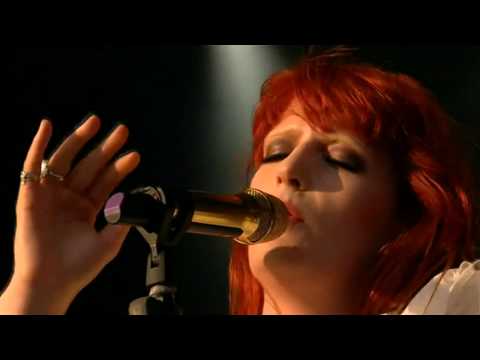 8 tags
soixante-et-un: le retour.
I have been back at university for nearly three weeks and it's almost as if the summer  and the year abroad didn't even exist. A memory that I can sort of fathom but not really define as a concrete entity.  The pile of work has started to increase, and so I am officially back. For final year. Which means that the job search and the quest to define the rest of my life has well and...
3 tags
So it's been a while since I posted but this link... →
… and I've been too busy to write in my own personal journal, never mind this very public one. Yet simultaneously I've not done anything that seems all that significant in comparison with that year abroad I just finished. However, I really want to draw attention to this article about a plight that my Granddad is currently going through. I know that the audience for this blog is...
7 tags
soixante: ca suffit, c'est bon..
This time next week I'll be sat in Gatwick airport waiting (im)patiently for my plane to Manchester. Enfin. Bordeaux, as much as I love you, it's time for me to leave now. I'm ready to go home.  Unless all my friends, my family and Martin suddenly decide that they would like to move here instead, but knowing the likelihood of this scenario, I think it would be for the best if I...
14 tags
cinquante-neuf: presque fini?
So I am still completely clueless as to whether I'm supposed to be teaching tomorrow.  Personally, I think I'm slightly inclined as to not wanting to teach. I've got quite used to getting up whenever I please (and then feeling a little bit guilty about it) and working away without a really big scary deadline looming in front of me. But we'll see. Even if I do have to go to...
10 tags
cinquante-huit: c'est quoi l'identite?
So I'm in the process of writing my final year abroad essay for my university. How it works at Warwick is that you have three essays to write over the course of your stay in France, and it's best to pick three different topics so you have a broad (ha!) knowledge of French culture in general so that you can tackle final year French classes like a boss. Theoretically. I have just sent...
6 tags
cinquante-sept: presque fini.
I think last Friday was my last day at school. This uncertainty pretty much optimises my experience as a language assistant. Don't get me wrong, I have quite enjoyed teaching English. My lessons on Friday reminded me of how much fun teaching can potentially be, even if I'm not sure if it's the career path I am destined to take. Moments where I ask my students for the time and...
7 tags
7 tags
cinquante-six: les raclures (francais?).
So my initial intention here was to rant about the abundance of creepy French men I have noticed during my stay in Bordeaux, but I would rather prefer to avoid any sweeping generalisations of the sexist and racist variety. BUT I had a rather unfortunate incident last Sunday which made me finally lose any patience I had remaining with the creepy male population of France.  Please note my...
5 tags
cinquante-cinq: l'art d'etre une fausse Francaise.
Seeing as in my last (written) post I discussed the pitfalls of clearly being English whilst living in France, I thought that now I should turn my attention to what one should do if one truly wishes to fake it as a vrai(e) Français(e) (please note how I have included both genders, très gentil yes). Equally please note that I'm not sure how successful the following methods are, as I meet with...
5 tags
6 tags
Cinquante-quatre: je suis tellement anglaise,...
I honestly didn't think that being in France would be all that different from being in England. Apart from the language, slightly better weather (she writes as it is currently snowing in Bordeaux…) and the fact that I am just not at home, France doesn't seem to me to be all that foreign a country. We were warned at university that we would all experience a bit of a culture shock...
6 tags
cinquante-trois: je reviens a Bordeaux.
Okay so the title is a bit misleading because I've been back in Bordeaux since New Year's Eve, which was a delightfully cheerful affair as I returned to my abode in France alone, armed with a bottle of wine and a meal deal from KFC to find that no one was around in the foyer where I live. Thank goodness for Skype is all I'll say. The first couple of weeks back in Bordeaux were...
5 tags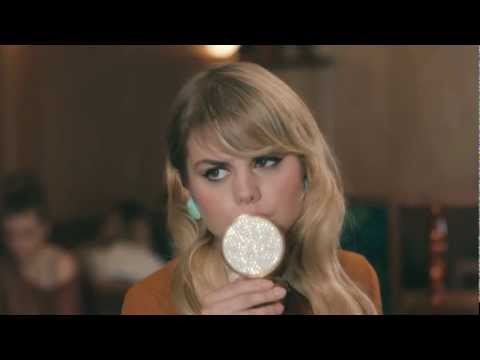 3 tags
"Dear all students who like to complain about their teachers:"
– If only you knew how much your teachers like to complain about you. In the staff room, with other teachers of course.
hahahadas asked: Je vais étudier à Bordeaux l'année prochaine!! Je n'ai pas encore fini l'application mais avec du temps, je le ferai. J'ai lu ce que tu as écrit sur ta expérience à Bordeaux et je l'ai aimé beaucoup. Est-ce que tu as voyagé à Paris pendant l'année à l'étranger? Je voudrais faire...
3 tags
cinquante-deux: le francais, partout.
As I opened a fresh new tab, promising myself that I will write a new blog post today, I did not expect that tumblr would present itself to me en français. However, I shouldn't have been surprised by this language change. Google also has decided to remind me on a daily basis that I am in France now (not that I really need a reminder thanks, c'est tellement évident…) and Amazon,...
3 tags
cmrubinworld asked: I love your blog. I am now following you. Would you take a look at my blog about global education and consider following me?
10 tags
cinquante-et-un: les vacances.
So after barely three weeks of actual teaching, I am on holiday from school.  Yes, that's right, in France they like to do things a little differently when it comes to education. They have crazy long school days here - I mean whoever decided that it was a good idea to start at 8am and finish at 5pm should be force-fed Camembert or some other smelly cheese, though in reality I suppose the...
6 tags
cinquante: au revoir le soleil, bonjour les...
The sun has disappeared, just in time for me to avoid teaching my students whilst sweating like the typical English girl I am (apparently). Yes, I have officially begun teaching… sort of. In fact, on Monday I was supposed to have four hours of lessons. But all my lessons were cancelled or the students simply didn't show up. Except for two girls who turned up for a class I have where I...
2 tags
9 tags
quarante-neuf: Je suis a Bordeaux.
Well I've arrived. And so let my year abroad (technically around seven months) commence. I've always struggled with the term 'have the time of your life'. I was supposed to experience this term when I began university. But I didn't. I mean, I enjoy university, and it's a good experience and it's worthwhile and everything, but certain things get in the way...
4 tags
quarante-huit: l'ordinateur, part trois.
I forgot to mention that I have a new laptop. Not that this is of major interest to anyone but myself really. I just like proclaiming that I have a laptop which decides to work just as I like it to now. In all fairness to its predecessor, Laptop 1.0 was a very trusty specimen, until it let that Trojan Horse through the gates (I still have no idea where that came from). Oh Laptop 1.0, you shall...
3 tags
3 tags
4 tags
6 tags
5 tags
Quarante-sept: a l'ecole.
I can't believe it but I think I actually would love to be a teacher. I can't believe it but I think I actually may like children after all. Once you try to teach them French and they enjoy it and they take a liking to you children can be incredibly sweet; something which I had never considered before. I've never been all that good at dealing with children but this week (so far...
Quarante-six: j'ai fini: presque.
Finally finished my exams now and I'm back home and I almost feel better about things; I should feel great because I've bagged myself some work experience and next week I'm going on holiday with my man but next week my results will emerge from my university and it turns out that I'm absolutely terrified of failure. But I'm trying not to think about it right now....
3 tags
quarante-cinq: les examens.
It has just occurred to me that I am terrified of failure. I am more worried about my exam results than doing my actual exams. There's something not right there. At least this time next week I'll be home and it'll be easier not to worry about pointless things there. Aside from all this negativity, today's exam went quite well actually. It was only an hour long and I had...
5 tags
quarante-quatre: l'ordinateur; part deux.
Well, my laptop is back. Sort of. The university IT technician managed to wipe everything and do things to my laptop that I will not pretend to understand. He also refused my money and winked at me. This is slightly concerning but I am a student after all; when I see a bargain I take it and run away with my laptop case towards the bus stop. Nonetheless, my parents have decided that this decrepit...
3 tags
quarante-trois: l'ordinateur.
For the first time in the four years that I have possessed this very slow yet very reliable laptop, it has failed me. In the dark of the night a virus has taken hold of it, seeping through my laptop's system, and thus rendering it even more useless than it was before. Cue extreme panic. I genuinely thought I had lost everything: university work, music and photos, the latter being the most...
1 tag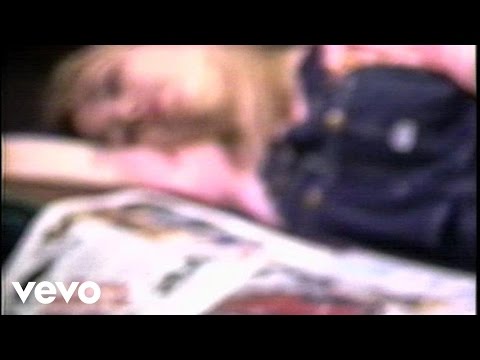 4 tags
quarante-deux: en trois semaines.
In three weeks my exams will be over. In three weeks I will be at home. In three weeks my nightmare will end. I don't know why I'm so anxious lately. I keep making spider diagrams for revision (apparently it's a useful method. It's just driving me insane), but instead the diagrams are forming in my mind, one worry branches off into 3 more worries, and so on and so forth....
3 tags
"I wish I didn't feel incredibly sick, sick, sick."
– Because it's not going to help me write about modernist fiction and modernity under examination conditions tomorrow. Help.
12 tags
quarante et un: les examens rendent Claire triste.
My mind is foggy and my stomach is churning, churning. I can't believe that I ever stressed out about my first year of university, the lovely, blissful year where not one iota of work you do really counts, not towards your degree anyway. Whereas now, reaching the climax of my second year where absolutely everything counts so you better do fantastic… I'm flailing. Just so long...
5 tags
"history is a nightmare from which I am trying to awake."
– Ulysses is a nightmare from which I am trying to awake. Literally cannot wait until my Modernist Cultures exam is over next Tuesday - trying to cram 900 pages of interior monologue is not easy, believe me.
quarante: des grandes angoisses.
I've been back and forth from university and home and now I'm back in Coventry and it's grim. Not just because the weather is bleak, not just because I find this city utterly dismal, but because my first exam is next Tuesday and I'm terrified, simply because I cannot remember why I thought studying Ulysses was ever a good idea. And also there's the small matter of...
5 tags
3 tags
"I am mad, I am going under, I must follow the advice of a friend, and pay no..."
– I think there are worse novels in the world to revise than Stendhal's The Red and the Black. Frighteningly appropriate as well, yikes.
3 tags
4 tags
trente-neuf: revisez!
Starting to hate revising this book now. Imperialism is not for the faint-hearted. I'd much rather revise this: Lucky me, I get to do both. Win.